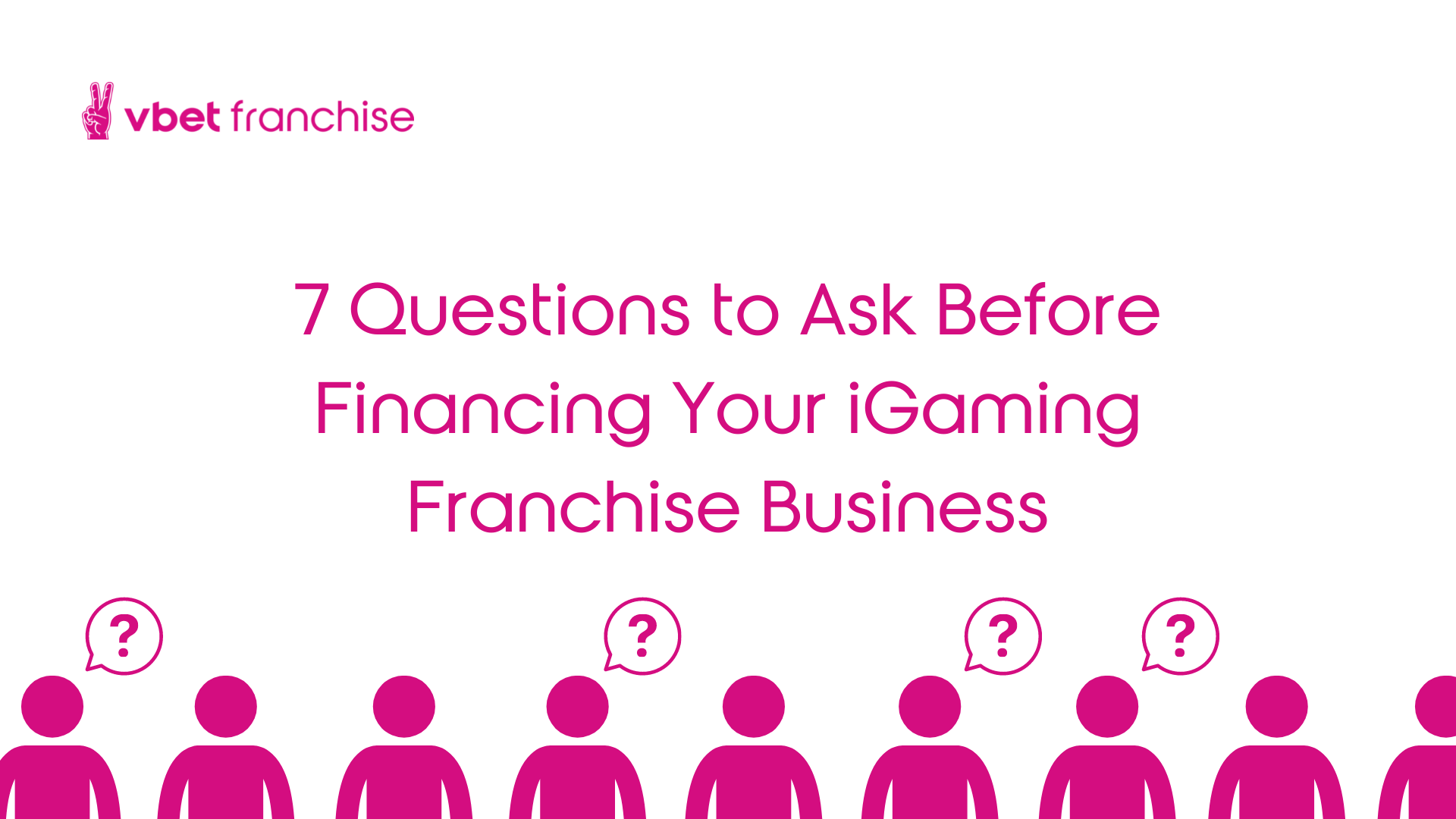 Gambling is among the oldest, most profitable businesses, and people are realizing this more and more nowadays. As a consequence, there has been a surge of new businesses in the field. And the fastest, most beneficial way of achieving this is by franchising an online gambling business. But because starting a business in this field all on your own is very costly and difficult, many choose to go the franchise route.
The igaming business is already quite large and it keeps growing constantly. So you need to make sure that the industry is for you and you won't be throwing resources to the wind. Before you make the decision to start an online betting business, you have to answer these 7 questions and find out if you're really up to the challenge.
Q 1. How high are the risks?
Consider the fact that iGaming businesses that are more of an entertainment rather than a luxury can hit hard times during economic struggles. And betting is definitely more of an entertainment. Of course, all businesses can be hit during recessions, however, some suffer more. Ultimately, you have to decide how likely it is that your country of operation will go through major recessions in the nearest years and you should be the one to gauge if the risk is worth it.
Q 2. What's the expected return on investment (ROI)?
Starting a franchise includes working with a parent company that offers guidance to help you build a business plan. Your parent company should also help you in calculating revenues or any changes in revenue. Consider the revenues and expenses, then see if the resulting profit range is reasonable. If you see a compelling picture with a beneficial ROI, then go ahead with your plans.
Q 3. Does the company support franchisees?
Most companies that offer you to buy a franchise will also give you their brand credibility, as well as a structure and plan for launching and building a business. They can and should provide you with the guidance needed on equipment, locations, and growing your client base. Ask the company if they provide all this support, and if they don't, start thinking about a different company.
Q 4. What are the fees?
Franchise financing can be quite an investment. By becoming a franchisee, you'll be paying an initial franchising fee and an additional percentage of all sales as royalties. The fees can be negotiable if the franchisor agrees to it, but there will be an unavoidable sum to pay in the end. Considering the nitty-gritty of the business sector, you might want to speak to a lawyer before you sign anything.
Q 5. How much can I finance?
Franchising fees are only a part of initial costs for an iGaming franchise. You also have to finance the inventory, equipment, and location expenses. The more you have to finance yourself, the riskier your business becomes. You will have to earn significant profits just to stay afloat and you'll be exposed to higher risks during recessions.
Q 6. How much flexibility does a franchise owner have?
Online franchising can be a demanding challenge, partially because you'd be giving up some of your freedom. Some agreements are more lenient and will allow you to add or eliminate products and services depending on their profitability, while other agreements won't give you so much freedom. Your franchisor may also suggest or require you to purchase equipment upgrades, depending on their leniency.
Q 7. How much work does this require?
Building a gaming franchise can be a difficult challenge to match up to. It's a sector that demands serious effort before success floods your franchise. In fact, some franchise companies work from 70 to 80 hour weeks for years on end before they achieve a noticeable level of success. So don't just assume that you can do nothing and have major profit. Hard work and dedication are necessities, not something that can be simply written off.
All in all, there may be many challenges on your path towards building a successful online franchise business. Speak with current franchisees, clarify the details, see if the structure suits you and your needs, evaluate its patterns, and decide for yourself if it's going to work in your case. Our whole life is a gamble, and you need to gauge if this gamble is worth it to you.